If you're visiting the Smoky Mountains then you're bound to have hundreds of stunning photos that you'll want to post to Instagram.
Nothing goes better with a beautiful photo than a cute caption.
To save you the trouble of thinking up a caption yourself, I've put together this list of the best Smoky Mountain Instagram captions including Smoky Mountain puns, Smoky Mountain quotes and more.
Just copy and paste the Smoky Mountain caption straight into Instagram.
Best Smoky Mountain Instagram Captions
Cute Smoky Mountain Captions For Instagram
It's impossible to not love the Smokies
I'd pick the mountains over the beach any day
The Smoky Mountains are my happy place
Over the Smoky Mountains and through the woods
I belong in the Smoky Mountains
That girl, she's going to move mountains
Who else wants to shut off their phone, drive to the Smokies, forget everything, and just breathe in the fresh mountain air?
Dear Smokies, I will never get over you
Love this super adventurous journey for me
Up, up, and away in the Smoky Mountains for a weekend
Sky above, earth below, peace within
Follow your heart, even if it takes you all the way to the Great Smoky Mountain National Park
You can't buy happiness, but you can buy a lift pass
Home is where the heart is, and the heart is in the Smoky Mountains
Relationship status: In love with sunsets and these mountains
For more cute mountain captions, check out 88 Mountain Instagram Captions, Puns & Quotes
Funny Smoky Mountain Captions & Smoky Mountain Puns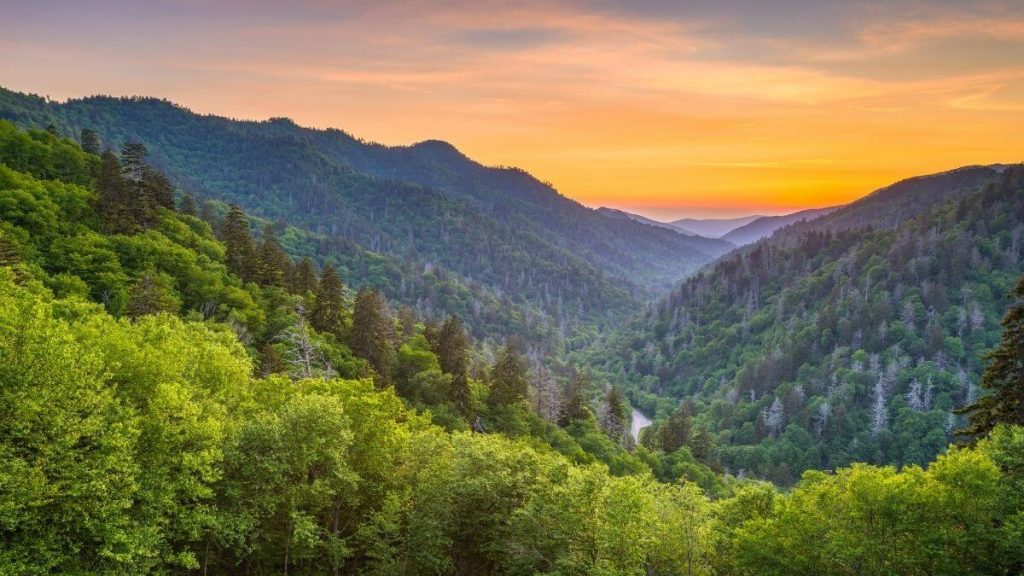 It's just a mountain, get over it
Enjoying life in the snow lane
What a view, I've lost my terrain of thought
The Smoky Mountains are all the range
Time in the Smoky Mountains is always snow much fun
Sometimes you just need to change your altitude
The s'more pictures, the merrier
The Smoky Mountains aren't just funny, they're hill areas
Are there bears in the Smokies? Bearly any
I think the mountains smoke to me
Read more: 113 Hiking Instagram Captions, Quotes & Puns
Short Smoky Mountain Captions
Adventure awaits
Ladies and gentlemen, Mother Earth
Made for the mountains
Fresh air, don't care
Feelin' smoky
Mountain breeze & tall trees
Smokies, let's do it
Wanderlust and mountain dust
Move mountains
Postcard from the Smoky Mountains
Sometimes I dream of mountains
Inspirational & Beautiful Smoky Mountain Captions
If I can't go to heaven, let me go to the Smoky Mountains
Sometimes you just need an adventure to cleanse the bitter taste of life from your soul
I love places that make you realize how tiny you and your problems are
Happiness can be found in the mountains
Watching the sunset over the Smoky Mountains is something I'll never forget
Life begins at the end of your comfort zone
Smoky Mountain Quotes For Instagram Captions
"The Smoky Mountains are a rare jewel…why not have a place where you can still see the stars? There is value to keeping things primitive." – James Dawson
"You are not in the mountains. The mountains are in you." – John Muir
"Mountains teach that not everything in this world can be rationally explained." – A. Lwow
"Although I do love oceans, deserts, and other wild landscapes, it is only mountains that beckon me with the sort of painful magnetic pull to walk deeper and deeper into their beauty." – Victoria Erickson
"You're off to Great Places! Today is your day! Your mountain is waiting, so…get on your way." – Dr. Seuss
"May your trails be crooked, winding, lonesome, dangerous, leading to the most amazing view. May your mountains rise into and above the clouds." – Edward Abbey
"Because in the end, you won't remember the time you spent working in the office or mowing your lawn. Climb that mountain." – Jack Kerouac
"Of all the paths you take in life, make sure a few of them are dirt." – John Muir
"The farther one gets into the wilderness, the greater is the attraction of its lonely freedom." – President T. Roosevelt
"This mountain, the arched back of the earth risen before us, it made me feel humble, like a beggar, just lucky to be here at all, even briefly." – Bridget Asher
"I know I can't own a hilltop, a meadow, or a mountainside. But keeping it a secret somehow makes it mine." – Joyce Rachelle
---
Hopefully this list gave you plenty of ideas for cute Smoky Mountain Instagram captions.
There's a caption here for any photo, from Smoky Mountain puns to beautiful Smoky Mountain quotes.
Feel free to copy and paste these Instagram captions for your Smoky Mountains photos.
Related Posts: