On this page I have collated all of the best travel resources, products and websites that I personally use during my travels.
These resources should make travel EASIER and CHEAPER for you as they have done for me.
Including my secret on how I save $$$ on flights & accommodation and how to have memorable experiences without breaking the bank.
Accommodation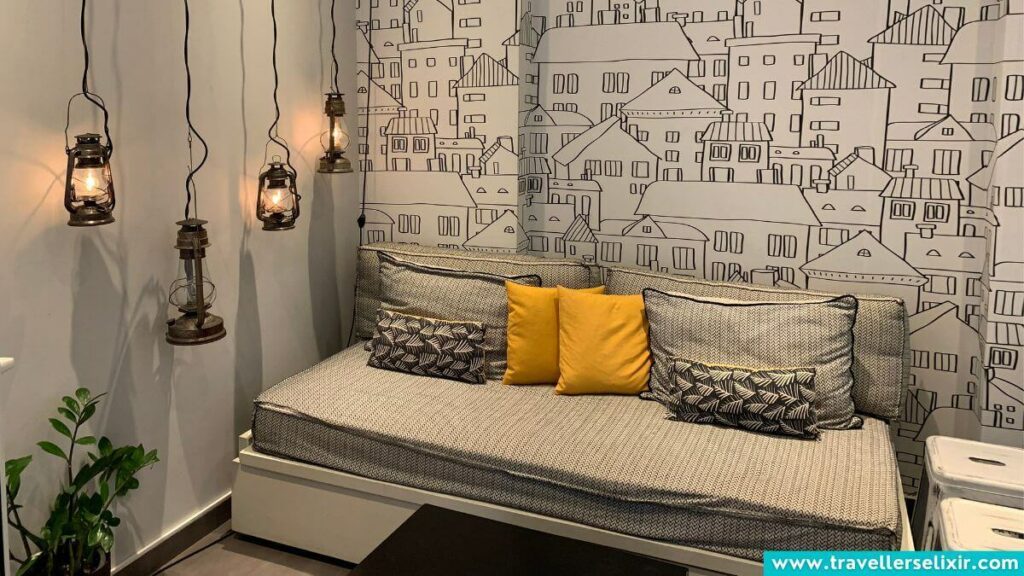 Top Picks:
Best Choice
For hotels, my all time favorite has got to be Booking.com.
I have used this website for years to book good quality and reasonably priced hotels and accommodation all over the world.
One of my best deals ever was a stunning hotel in Bangkok for just $22 a night (it was super modern and stylish). They even dropped me off at the airport for free.
Booking.com has thousands of hotels to choose from but they also have apartment rentals and villas too!
Plans often change and Booking.com also has an excellent cancellation policy so you never have to worry (I've used this multiple times and it's so easy!).
Alternatives
Another favorite of mine is Airbnb.com. I particularly love Airbnb for longer stays.
You can often find more unique accommodations on here from all around the world.
Airbnb is also a great way to save money as they often come with a kitchen so you can cook your own meals.
I stayed at an awesome apartment with an infinity pool overlooking the Petronas Towers in Malaysia recently! It was super memorable and didn't cost as much as you'd think.
A lot of these tend to be locally owned which is also great.
I've stayed in plenty of awesome Airbnb's in the past and would definitely recommend it for anyone who wants to stay somewhere longer term (1 month plus stays are the best because you get big discounts for longer stays!).
Transport & Flights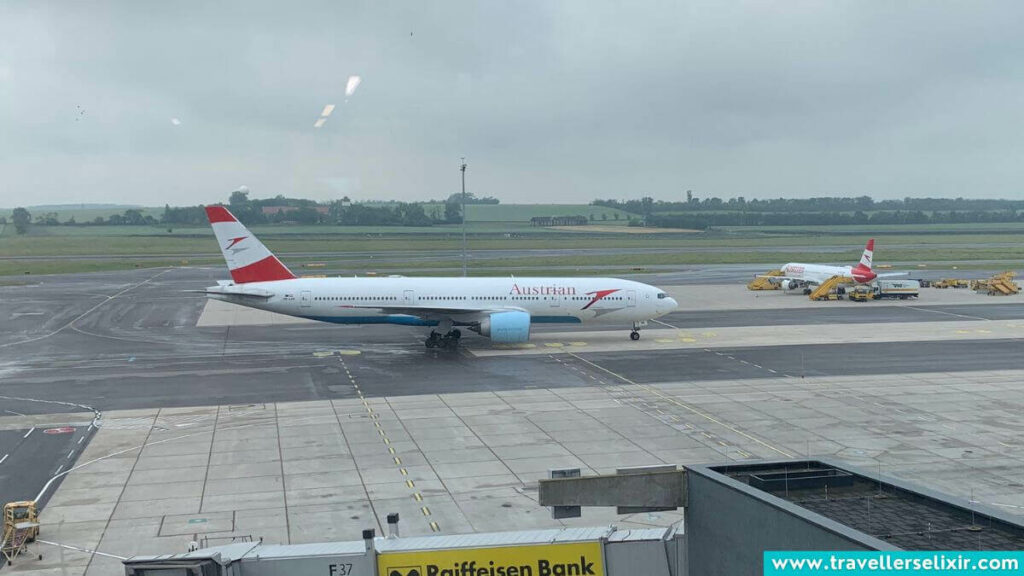 Top Picks:
Cheapest Flights
To find the cheapest flights I always use Kayak. It's the best flight comparison site out there!
In the past I have used Skyscanner but recently I did some testing and found that Kayak is actually cheaper, you'll often find the same flights but they're cheaper on Kayak!
Check out the screenshots below for the exact same flight on both Skyscanner and Kayak – the one on Kayak is cheaper.
I also have a complete guide on how to save money on flights that includes more tips like this (some you'll never have heard of).
Flight Deal Newsletters
You can sign up to various email newsletters which send awesome, cheap flight deals to you every week.
This will save you a lot of money as they have a team of flight experts constantly searching for deals and they often spot ridiculously low fares!
If you live in the US, then I'd recommend signing up to Going (formerly Scott's Cheap Flights) – they have both a free version and a paid version.
If you live in the UK, then I'd recommend signing up to Jack's Flight Club – they also have a free version and a paid version.
As I live in the UK, I am a member of Jack's Flight Club – they regularly send me awesome flight deals that I'd struggle to find on my own. 
Just last week they sent me an incredible return flight deal from the UK to Australia for just £700! That's amazing as this route is currently costing £1,500 on average.
These flight deal email lists send you regular emails about deals that include a booking link, price details and also an estimate of how long the deal will last.
I'd recommend at least signing up to their free version at a minimum. If you sign up to the premium version, they will usually send the best deals to you first and you get more deals!
Rental Cars
If you need a rental car whilst abroad, I recommend using Rentalcars.com.
This website is part of Booking.com so is super reliable.
They tend to have the cheapest deals compared with other websites and have thousands of cars to choose from.
Airport Transfers
So you've just landed in a new country and need to get to your hotel. Taxis can be very expensive so I always pre-book my transport with Klook.
They offer a wide range of options and it's the best way to get an airport transfer right to your hotel with ease and at a good price.
Tours/Things To Do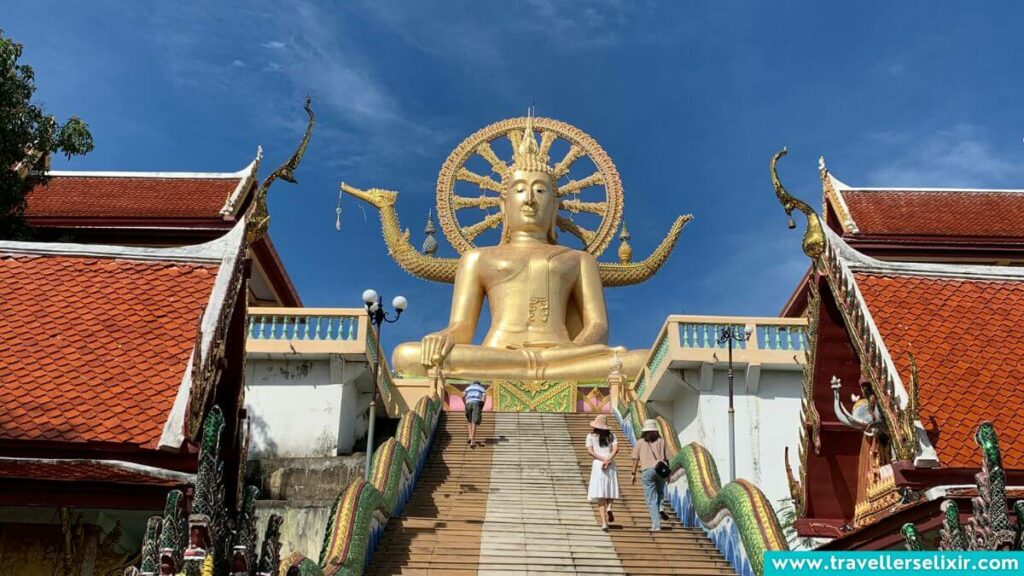 Top Picks:
Top Choice For Tours
My top pick for tours & things to do is Viator who are a Tripadvisor company.
They have thousands of activities and tours all over the world, all at affordable prices. You can often find cool, unusual activities here (as well as all the popular ones).
They have 24/7 support and allow cancellations up to 24 hours before which is great if your plans change.
I recently did a full day tour of Koh Samui with them and had the best time!
Alternative Choice For Tours
They also have 24/7 support, free cancellations and thousands of awesome activities to choose from.
Packing/What To Take
Top Picks:
Luggage
This case also has silent wheels – this is great because nobody wants to be that person dragging a super loud suitcase through an airport at 3AM, right? If you've been that person you know how awkward it is.
Shoe Bags
I'll never forget unpacking my suitcase after an epic adventure in Thailand and finding my trainers had rubbed onto one of my nicest dresses, leaving a dirty mark.
After that, I bought some shoe bags – you can put each individual pair of shoes into one of these to protect your other items from getting dirty. These are essential for any backpacking trip!
Water Filter Bottle
Getting yourself a good quality water bottle with a filter is a great way to save money on bottled water whilst traveling.
Whilst water tends to be fairly cheap, it can add up. I recommend getting a LifeStraw water bottle with a filter so you can drink straight from the tap as the bottle will remove any bacteria, parasites and even microplastics.
LifeStraw says that you can even take water from a lake or stream and drink it without worry using their water bottle.
Packing Cubes
These are great for organizing your things and help save space in your luggage.
I started using these a few years ago and have never looked back.
Money Belt
Whilst I wish it didn't, theft does happen and pickpockets often target tourists.
The best way to protect your money, cards, phone and important documents from being stolen is by purchasing a money belt.
I'd recommend getting one with an RFID block.
RFID skimming is a new type of theft where pickpockets will hold an RFID reader near your bag which will scan the chips in your credit cards, passport and driving license – they could steal your identity or make a purchase without you even knowing.
This money belt has an RFID block which would prevent the reader from working if you were targeted.
If you wear a bra, you can also get a bra pouch which clips onto the side of your bra and is worn under your clothes. This is also a great place to store your important documents like your passport and some spare cash.
Power Bank
There's nothing worse than your phone running out of charge when you're out and I can guarantee (because it's happened to me) that it's 10 times worse when you're traveling.
These days we are so reliant on our phones for maps & directions, e-tickets and information. I usually have e-tickets on my phone for flights, buses and trains and I'd be stranded if my phone ran out of charge.
To ensure this never happens to you, get yourself a power bank (this one will be able to fully charge an iPhone 2 – 3 times).
Travel Insurance
Top Picks:
Top Choice
I travel a lot and my top choice for travel insurance is World Nomads.
They offer great insurance packages that are simple and flexible.
I'd recommend World Nomads for short-term trips and vacations.
For Backpackers & Digital Nomads
If you're a backpacker or digital nomad, I recommend Heymondo.
This is one of the best backpacker insurances out there. They have 24/7 support, they cover COVID-19 and there are no out-of-pocket fees.
You can also add gadget insurance too if you have expensive electronics e.g. laptop, phone, camera etc.
This is a bonus because most travel insurance policies don't cover electronics and if you're a digital nomad or backpacker then it might be hard and costly to replace a laptop or phone if they get damaged/stolen.
For a much cheaper option, I recommend SafetyWing.
As a long-term traveler I recommend SafetyWing as you can purchase cover when you're already abroad, pay monthly and they also cover COVID-19 which is super handy to know.
They have affordable prices and being able to pay monthly is great for people on a budget.
Luggage Storage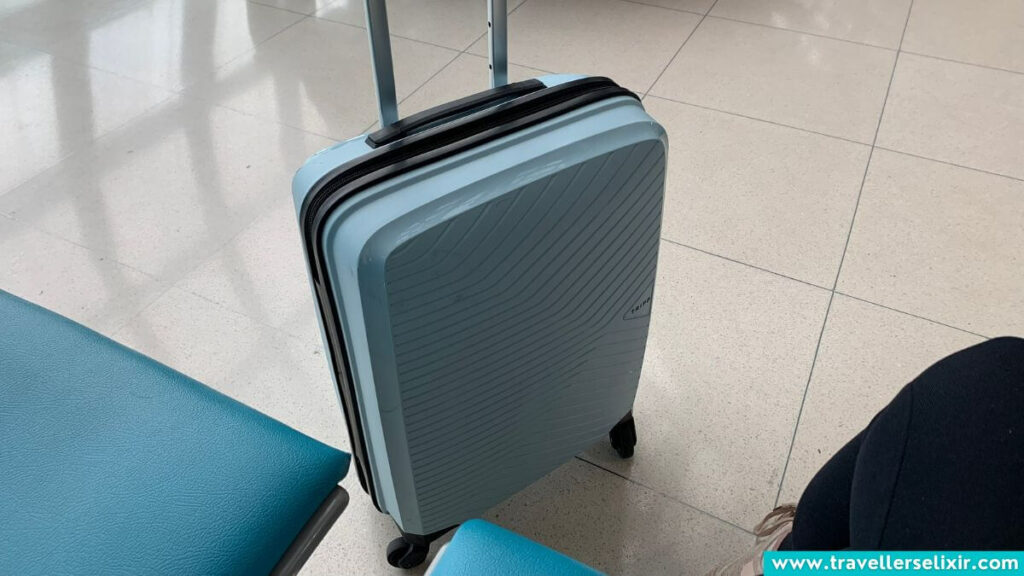 Top Picks:
Best Luggage Storage
We've all been there. You're in a city with hours to go until your flight and you want to explore but it's so tiring carrying around big, heavy bags everywhere you go and you just can't enjoy the day. 
This happened to me in Frankfurt recently and I ended up just giving up and heading to the airport early as carrying my suitcase around the city was a nightmare.
Just enter your location and these websites will find secure locations, including hotels & shops, who will look after your luggage for you so you can leave your baggage behind and enjoy your day. 
I used Stasher.com recently when I had a long layover in Germany on my way to Asia. I wouldn't have been able to see much of the city with my bags as it would have been too tiring, so being able to leave them behind in a secure location was fantastic!
Nomad Travel
Top Picks:
VPN
If you're travelling long-term then getting a VPN is essential for your security.
Without one you risk being hacked or being infected with malware – you can be especially vulnerable to this if you use a public WiFi network in a hotel, coffee shop or co-working space.
VPNs help protect you from this and they also make other things easier like making bank transfers, catching up on news and watching Netflix.
I recommend NordVPN as I've used it for years. They are the best for long-term travellers as you can use the VPN on up to 6 devices and the security is fantastic.
NordVPN offers one of the best prices you can get for a VPN and also claims to have the fastest speeds on the planet!
Cloud Storage
As a digital nomad, backing up files is so important.
I can't think of anything more stressful than losing all my work files, photos and memories of my travels. That's why I always back-up everything to ensure this never happens.
Cloud storage is the easiest and best way to back-up files. I recommend Backblaze for affordable cloud storage.
You could also purchase a hard drive (I'd recommend a 1TB hard drive which has plenty of space). I have a couple of these, they don't take up much space and are great for storing things like photos.
Digital Nomad Essentials
There's definitely some essential products that I think you need if you're planning to work from anywhere in the world.
These made my life so much easier when I first became a digital nomad a few years ago.
Portable Laptop Stand
The laptop stand elevates your screen to eye-level so you're not straining your neck or hunching over whilst working.
I used to get a lot of neck pain when I started working for myself but since purchasing a laptop stand, I never get any pain.
It's super compact so is ideal for traveling and is adjustable so you can set it to the height that works for you.
Keyboard & Mouse
I'd also recommend getting a separate keyboard and mouse that you can plug into your laptop.
You'll need these if you use the laptop stand as it's awkward using the laptop's built-in keyboard and trackpad whilst it's on the stand.
I've used this keyboard and mouse for years – they're compact (perfect for traveling) and have lasted me years and years.
Debit Card
Getting a card that allows you to spend money abroad for free will save you so much $$$.
I have saved so much money since switching my bank account – I always used to pay hefty fees when withdrawing or spending money abroad but not anymore.
If you live in the UK, I can't recommend Monzo enough for this.
With Monzo it is FREE to use your card to pay in shops, restaurants and online wherever you are in the world – there are absolutely no fees for foreign transactions.
When withdrawing money from an ATM, you can withdraw up to £200 with zero fees each month, after that there is a 3% charge.
I don't usually go above this limit as a great hack is to make sure you pay with your card (instead of cash) wherever possible as this has no limit and no fees.
I just keep a bit of spare cash incase of emergencies but never more than £200 a month so I never have to pay any additional fees.
You also don't have to tell Monzo beforehand that you're traveling which is handy.
If you live in the US, I'd recommend SoFi Money. I haven't used it myself (as I live in the UK) but it has similar terms to Monzo (which I use in the UK).
There are no ATM fees worldwide and there's no limit! Just make sure you use their ATM finder as only ATM's that are part of their network are free (over 55,000 ATMs so there will be one close to you!).
Travel Photography
Top Picks:
Travel Camera Gear
We all like to take lots of photos whilst traveling whether you want to show off on Instagram or maybe you just want to be able to remember a moment, these tips should help you.
Here's a few of my fave travel photos from my trip to Lagos, Portugal.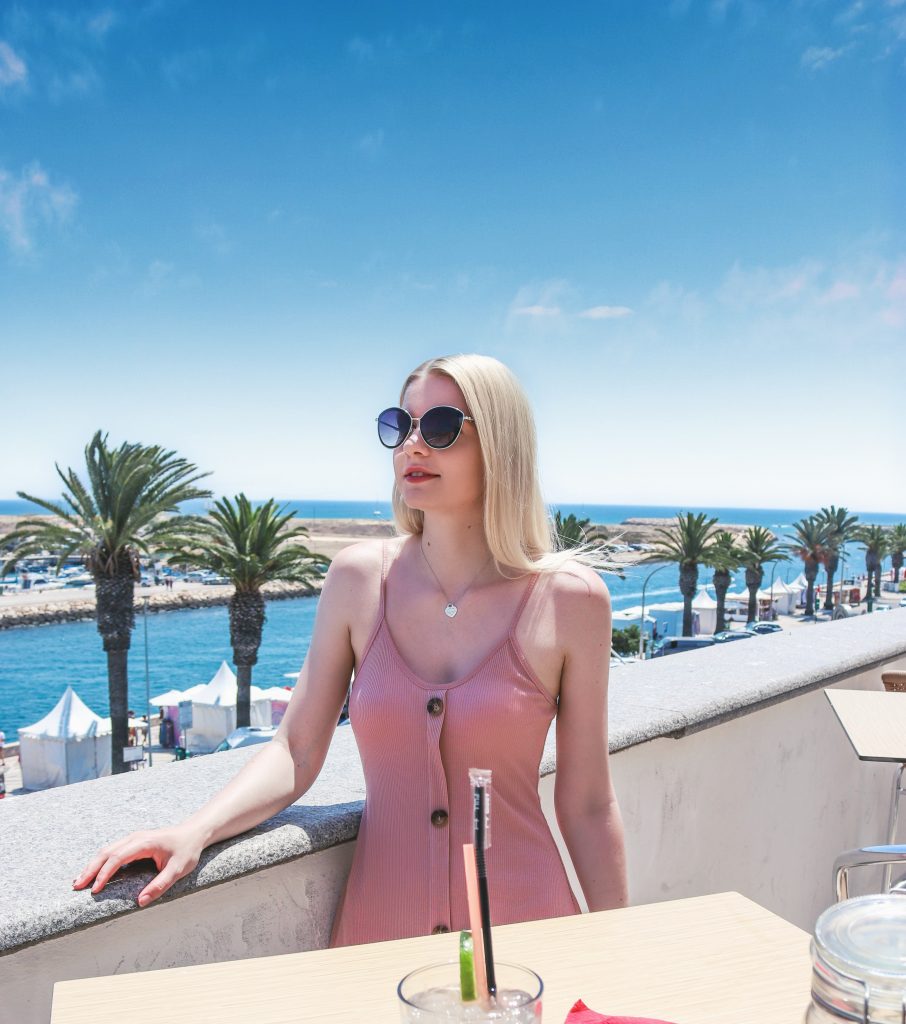 If you're super into photography or want to grow a travel Instagram page, I'd recommend getting a camera such as Canon EOS Rebel SL2 or the newer version of this camera which is the Canon EOS Rebel SL3.
If you're not into photography then the best option is to just use your phone. iPhones in particular have amazing cameras, especially the iPhone 11 Pro.
I personally use the iPhone XS (I've had this for a few years now and I've never had any issues with it!).
Make sure you take a spare SD card for your camera so you don't run out of storage as that's the worst.
This happened to me once where I had traveled over an hour to get to a beautiful location to take photos and when I arrived I realized the memory card was full and I didn't have a spare!
This was super annoying as it was a wasted trip so make sure you get a couple of spares, I'd recommend at least 32GB per SD card if you are just taking photos but 64GB per SD card if you are recording video.
Editing
I've used this for years and it's a great software that gives you a lot of control over your images and really takes your photo from average to professional.
You can download the free version of Lightroom from the app store which includes most features that the average person would need.
Another app I love for editing is Lightleap which you can download from the app store.
One of my favorite features that this app has (that most other editing apps don't) is sky replacement!
Have you ever taken a beautiful photo that's ruined by an ugly, dark or cloudy sky? This happens to me all the time, especially in places like London where the sky is cloudy most of the time.
Lightleap allows you to quickly and easily replace the sky (it has tons of options) and take your photo from gray to bright!
---
Hopefully this resource list helped you find some handy websites, services and products that will make traveling CHEAPER and EASIER!
I've been traveling for years and have slowly built up this list whenever problems occur. There's a solution to every problem and hopefully this post solved some problems for you.
Related Posts: