If you're visiting Rio de Janeiro then you're bound to have hundreds of stunning photos that you'll want to post to Instagram.
Nothing goes better with a beautiful photo than a cute caption.
To save you the trouble of thinking up a caption yourself, I've put together this list of the best Rio de Janeiro Instagram captions.
Just copy and paste the Rio de Janeiro caption straight into Instagram.
Best Rio de Janeiro, Brazil Instagram Captions
Cute Rio de Janeiro Captions For Instagram
Just a girl who loves Rio de Janeiro
Oh baby, it's a wild world
If you can't go to heaven, Rio is the next best thing
A good beach day keeps the doctor away
I want a little bit of Rio de Janeiro
Dreams are made of sun and feijoada
Follow your heart, even if it takes you all the way to Rio
Enjoying life one Carnival at a time
Living life in full color
Short Rio de Janeiro Captions
Rocking in Rio
Life is a Carnival
Sandy toes. Sunkissed nose
I'd rather be in Rio
P.S. I love Rio
Sunshine state of mind
Keep calm and Carnival on
An explosion of color
I really, really like Rio
Funny Rio de Janeiro Captions & Rio de Janeiro Puns
I'm having an Amazon time in Brazil
I've tried a Brazilian times but I just can't leave Rio!
I Rio-ly love it here in Rio de Janeiro
I Rio-ly don't want to leave Brazil
Wow, Christ the Redeemer has really peaked my interest
The mountains in Rio are all the range
Beach you to it
Be shore of yourself
Talk to the sand
Liking these beach puns? Check out 113 Beach Captions for Instagram – Puns, Quotes & Short Captions for more.
Inspirational & Beautiful Rio de Janeiro Captions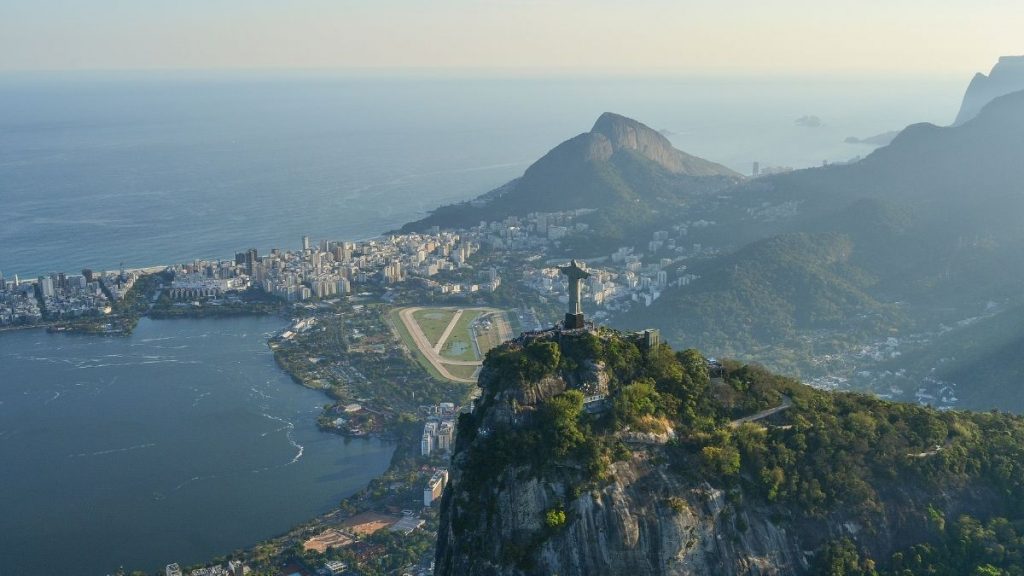 The most beautiful country in the entire world
May you always have a shell in your pocket and sand in your shoes
A walk on the beach soothes the soul
Rio de Janeiro, thank you for making me feel so alive
On the search for the best viewpoint in Rio de Janeiro
Watching the sunset over the Brazilian horizon never gets old
Great views are not meant to be captured. They are meant to be experienced
Rio de Janeiro Quotes For Instagram Captions
"In my heart, I've never left Brazil." – Brent Spiner
"Rio's a beautiful city, a vibrant place, special place." – Eduardo Paes
"Brazil is where I belong, the place that feels like home." – Dionne Warwick
"Brazil is bigger than Europe, wilder than Africa, and weirder than Baffin Land." – Lawrence Durrell
"I'd like to go to Brazil I think. Do a little South America trip." – Kristanna Loken
"Brazil was, is, and will be in fashion." – Gilberto Gil
"One of my dreams is to dance with the Carnival girls." – Shanola Hampton
"They have a joy for life in Brazil unlike any country I've ever seen." – Morena Baccarin
"In Rio de Janeiro, it's so exciting to see, no matter where you go" – Barry White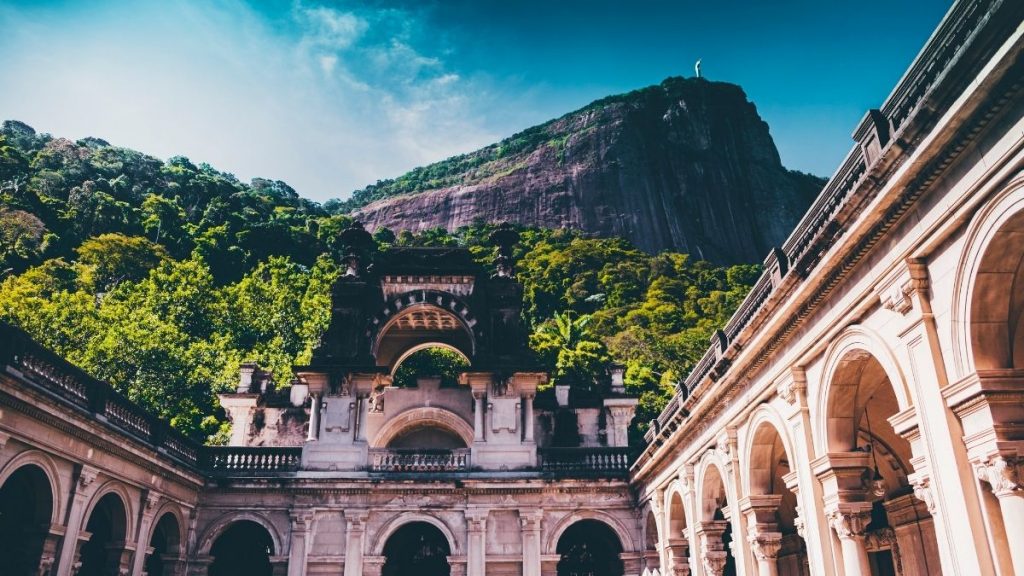 "The Brazilian personality, the brightness, the passion, the laughter, the dancing, the joy." – Oz Clarke
"When things get stale, you get on a boat and sail to Rio" – Doobie Brothers
"Travel makes one modest, you see what a tiny place you occupy in the world." – Gustave Flaubert
"All right, that's nice, I'm going to Rio" – Jeff Lynne
"I see the future of Brazil as the future of the planet." – Gilberto Gil
"On the beach, you can live in bliss." – Dennis Wilson
"Look at me and tell me if I don't have Brazil in every curve of my body." – Carmen Miranda
"The ocean stirs the heart, inspires the imagination and brings eternal joy to the soul." – Robert Wyland
---
Hopefully this list gave you plenty of ideas for cute Rio de Janeiro Instagram captions.
There's a caption here for any photo, from puns to beautiful quotes.
Feel free to copy and paste these Instagram captions for your Rio de Janeiro photos.
Related Posts: