If you're visiting Punta Cana in the Dominican Republic then you're bound to have hundreds of stunning photos that you'll want to post to Instagram.
Nothing goes better with a beautiful photo than a cute caption.
To save you the trouble of thinking up a caption yourself, I've put together this list of the best Punta Cana Instagram captions.
Just copy and paste the Punta Cana caption straight into Instagram.
Best Punta Cana Instagram Captions
Cute Punta Cana Captions For Instagram
I followed my heart, and it led me to Punta Cana
Leaving a little saltwater wherever I go
Sorry for what I said when I wasn't sipping a coconut on a beach in Punta Cana
Good luck trying to get me to leave this paradise
I'm in a good place right now. Not emotionally, I'm just in Punta Cana
First, we'll lay in the sun. Then, we'll go swimming
I know exactly where my heart is: Punta Cana
My daydreams are made of sun and sand
Coconut? You mean my drink holder…
Dear Dominican Republic, I miss you every day
I call dibs on this lounge chair
Long story short, it was a tropical time
Home is where the heart is, and the heart is in Punta Cana
For more cute captions, check out these awesome Caribbean Instagram captions & quotes too.
Funny Punta Cana Captions & Punta Cana Puns
I'm coconuts for the Coconut Coast
Nobody likes shady beaches
Punta Cana buy you a drink?
I have a resting beach face
Go coconuts!
I Punta Can-not believe how pretty this place is!
It's beginning to look a lot like cocktails
And she lived pineappley ever after in Punta Cana
Sea you soon Punta Cana
For lots of hilarious and clever beach puns, check out these beach Instagram captions.
Short Punta Cana Captions
Good times & tan lines
Dominican Republic dreamin'
Pineapple wishes & tropical dreams
Girls just wanna have sun
Take me to the Dominican Republic
In my tropical element
Palm trees & ocean breeze
Punta Cana gives me butterflies
Sunkissed, xoxo
Endless summer
Tropical getaway
Inspirational & Beautiful Punta Cana Captions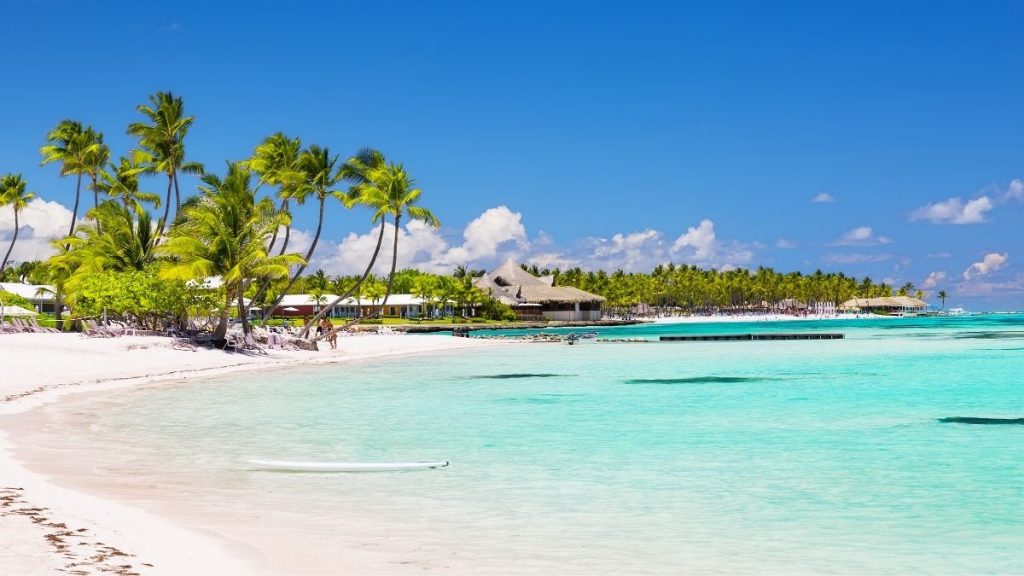 If I can't go to heaven, let me go to Punta Cana
The ocean is everything I want to be. Beautiful, mysterious, wild, and free
Somewhere between living and dreaming, there's Punta Cana
May you always have a shell in your pocket, and sand between your toes
The tans will fade, but the memories will last forever
Found my Punta Cana paradise
Punta Cana Quotes For Instagram Captions
"Summer lovin'." – Grease
"The Dominican Republic is my holy land, my Mecca." – Raquel Cepeda
"Cherish sunsets, wild creatures, and wild places. Have a love affair with the wonder and beauty of the Earth." – Stewart Udall
"I love the Dominican Republic. I go back all the time." – Junot Diaz
"The culture of the Dominican Republic definitely influenced me. We enjoy music in this crazy way; we celebrate absolutely everything." – Natti Natasha
"My parents are Dominican. I would always go to the Dominican Republic, and I fell in love with Bachata, which comes from the Dominican Republic." – Prince Royce
---
Hopefully this list gave you plenty of ideas for cute Punta Cana Instagram captions.
There's a caption here for any photo, from puns to beautiful quotes.
Feel free to copy and paste these Instagram captions for your Punta Cana photos.
Related Posts: