If you're anything like me then you'll find it almost impossible not to post that pic of your airplane window onto Instagram.
We all want the best airplane captions for Instagram to make our friends giggle! Whether it's a flying pun, a cute airplane caption or a quote.
I've listed all of the best flying captions for Instagram below which you can just copy and paste straight into Instagram (yep, go ahead and steal them).
P.S. follow me on Instagram (@travellerselixir) and tag me in your photo and I'll share it!
Funny Airplane Captions & Flying Puns
Love a first flight
Are we there jet?
Catch flights not feelings
I followed my heart and it lead me to the airport
Traveling isn't simple but it is plane
I'm feeling pretty fly, not gonna lie
Ready, jet, go!
For sky-ing out loud
A change of latitude would help my attitude
You look so fly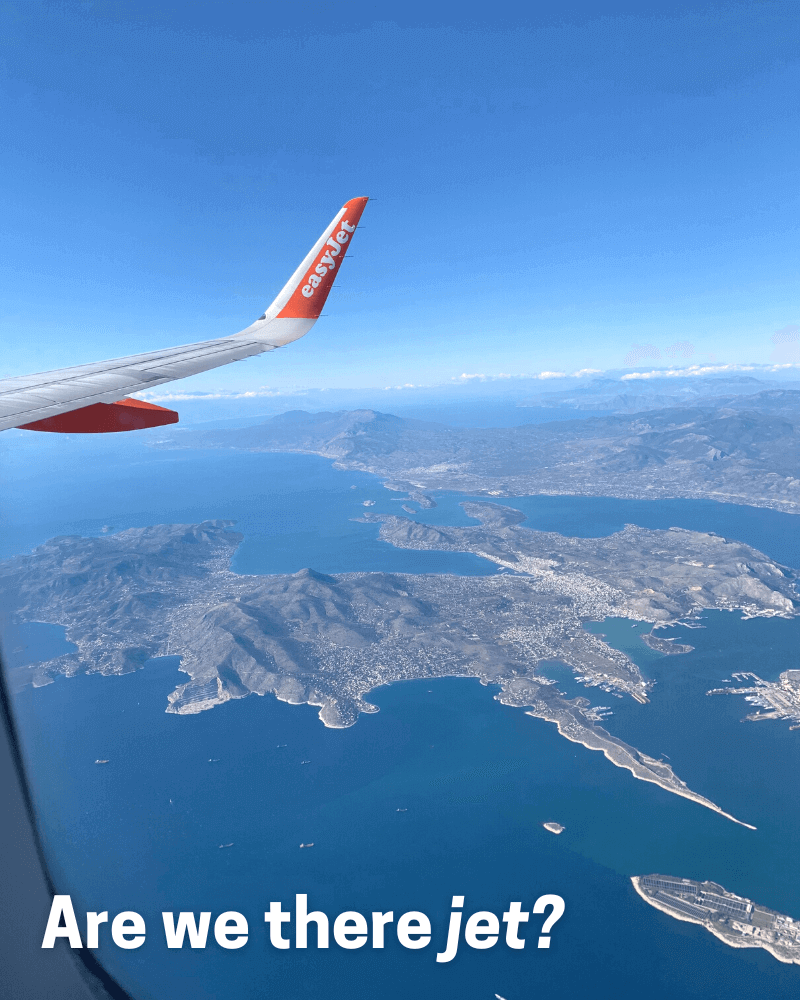 Words cannot ex-plane how excited I am
I'm just going to wing it
Long flights can be Boeing but I'll get through it
Plane ride or die
Being this high off the ground feels air-mazing
Sky don't know what you're talking about
I can't flight believe it
I just haven't met you jet
I'm not lost, I'm just exploring the sky-ways!
If you liked it then you shoulda put a wing on it
My relationship with long flights is very turbulent
Are you a pilot? Because you're pretty fly to me
Feeling pretty soar after such a long flight
For crying out cloud
Wow this is just plane awesome
Jet streaming my fave song at 35,000ft
I tried making an airplane joke but it just went right over people's heads
There's not gonna be anything plane about this trip
Why this flight has really flown by!
It's pretty plane and simple, I love flying!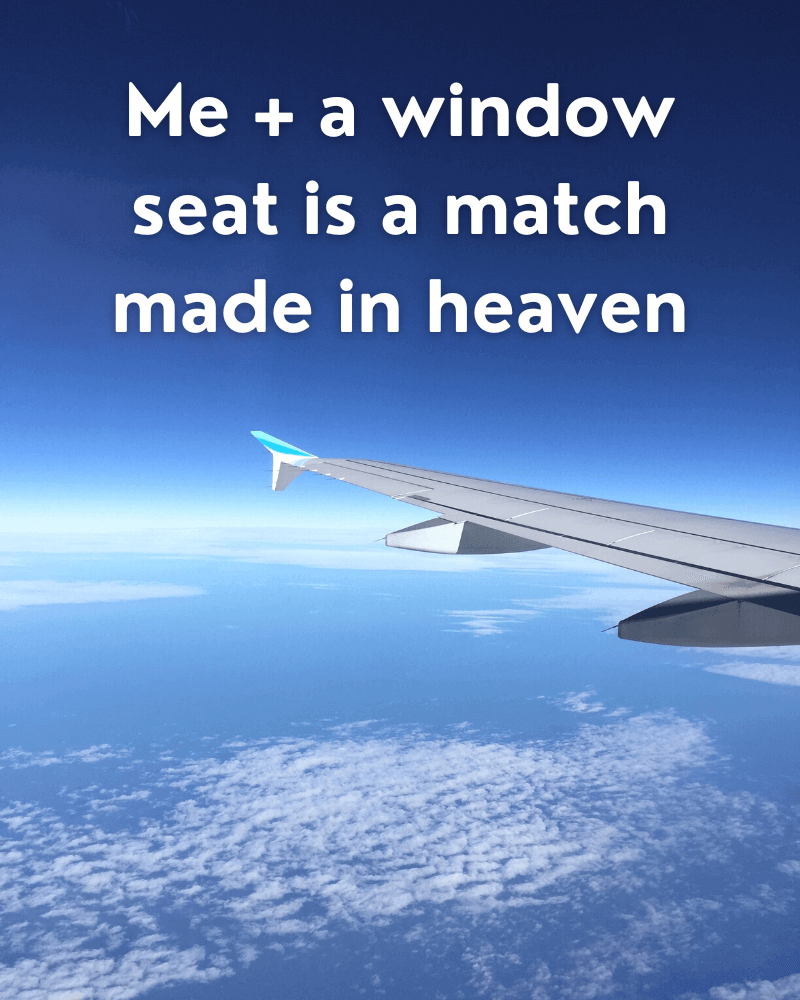 As flight as a feather
Flying really al-aviates my symptoms
It's an underwing thing, you wouldn't understand
Cute Flying Captions For Instagram
Living my best life one plane ticket at a time
Adventure is in the air, I can feel it
I'll go wherever the wind takes me
Got my head in the clouds
Running to the boarding gate is my favorite workout
Literally tackled an old lady to the ground for this window seat, worth it though
Good things come to those who book flights
My favorite argument is who will get the window seat
BRB: flying through a cloud
My friends don't ask 'how are you?', they ask 'where are you?'
I do believe it's time for another adventure
You can't buy happiness, but you can buy plane tickets, which is kind of the same thing
Flying to where the wifi's weak and the drinks are strong
This is your pilot speaking – let's get outta here
I know I said I was working from home but I'm actually on a plane…
This is only my 10,000th airplane photo
I just really like airplanes, ok?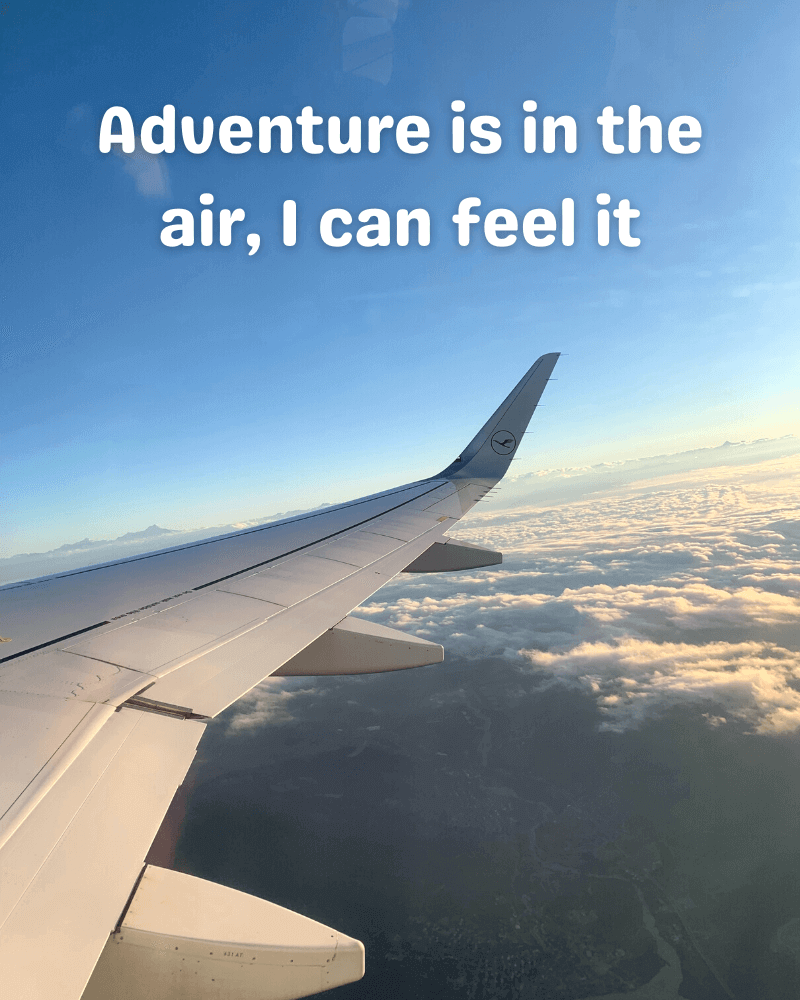 Above the clouds, the sky is always blue
First day of pilot training (jk)
A plane ticket is the answer. Who cares what the question is
My new motto: more flying, less crying
Happiness is landing in a new country
Window seat over aisle seat: change my mind
I have nothing to lose and a world to see
Me + a window seat is a match made in heaven
I'm not afraid of flying, I'm afraid of not flying
Jetting off to new adventures with a heart full of wanderlust
Always saying yes to new adventures
Life is short and the world is wide, better get started
A stranger just fell asleep on my shoulder but I'm on a plane so who cares!?
Going on an adventure, see you on the other side
I decided to skip ahead to the part of my life where I travel the world
I've got a bad case of wanderlust
All I need is a flight and a backpack
I'll take a window seat over an aisle seat any day of the week
I work hard so my passport will have a good life
Life is not meant to be in one place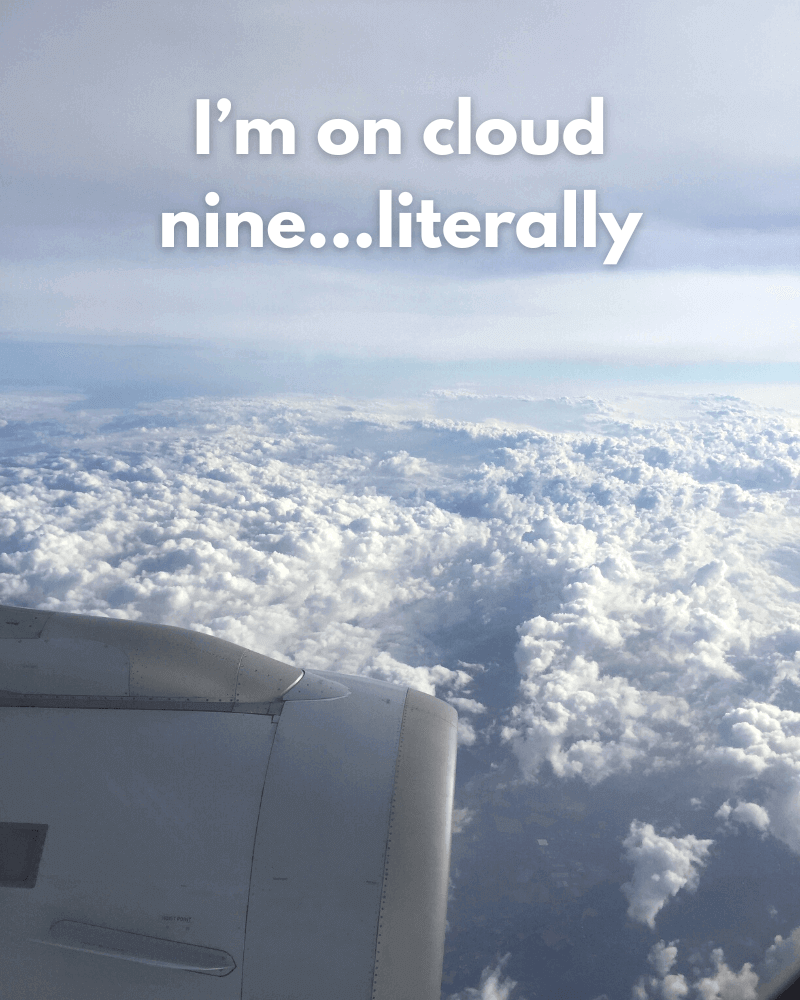 Adventure is out there, and I'm taking to the skies to find it
The middle seat?! What do you take me for?
Happiness is looking down on your next destination from your plane window
New Year's Resolution: more skies & more fries
Boss calling: reject call!
Short Airplane Captions
Let your dreams take flight
The sky's the limit…literally
Let's fly away
Airplane mode: on
Flying, soaring
Life is better at 35,000 feet
You'll never know until you go
Up, up and away
Flying high and feeling alive
Let the adventure begin
Come fly with me
As happy as a cloud
International jet setter
Jet setting like a boss!
Sky high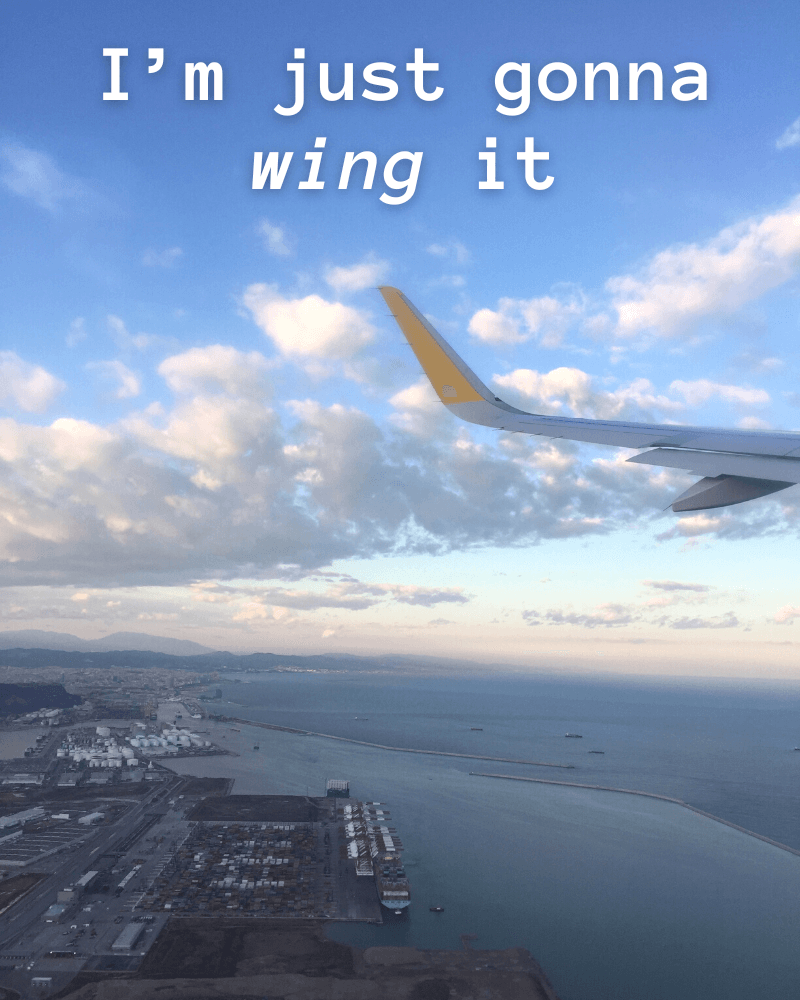 These wings were made to fly
Be my wingman
Flyin' solo
Adventure is out there
Ready for takeoff
I'm most at home in the clouds
Chasing clouds
Cruising through the skies
Spread your wings and fly
Diagnosed with wanderlust
Finding paradise wherever I go
Time to runaway
All you need is love…and a passport
Wander often, wonder always
I'm on cloud nine…literally
You'll find me on a long haul flight to Europe
Will do anything for flight tickets
Inspirational & Beautiful Flying Captions
Smile at the world and she'll smile back
We travel not to escape life, but for life not to escape us
Do more of what makes you happy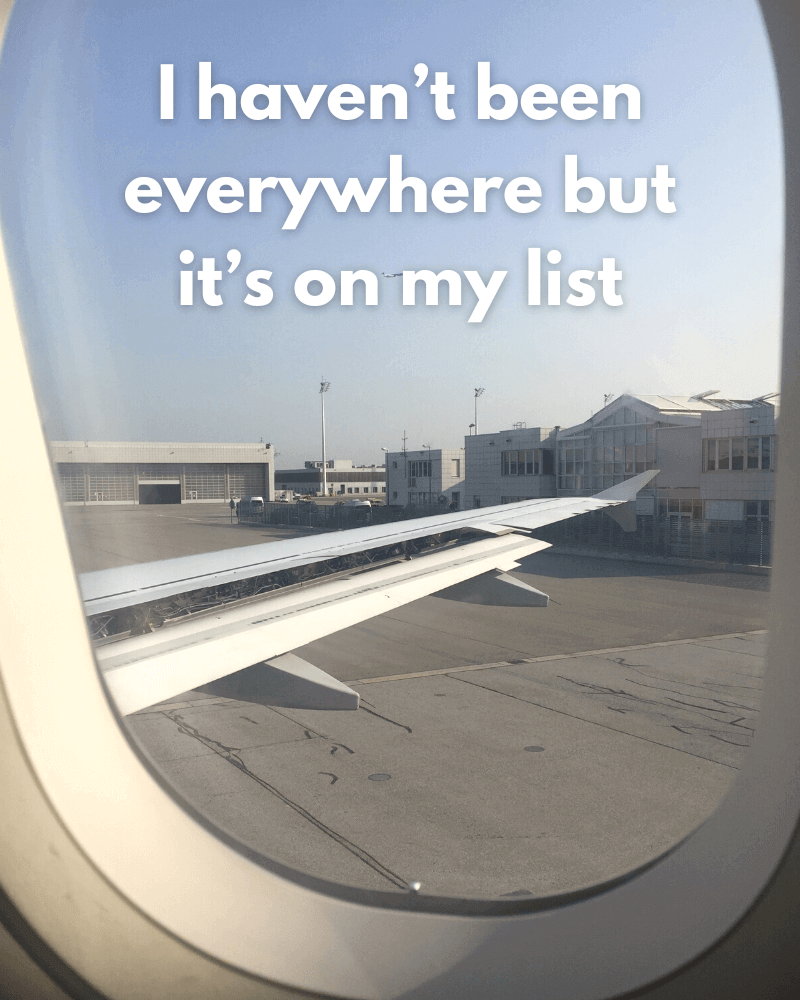 I haven't been everywhere but it's on my list
The sky is home to me
There are 7 days in a week and someday isn't one of them
The only trip you'll regret is the one you didn't take
Don't make me walk when I want to fly
Your wings already exist, all you have to do is fly
There's just nothing like seeing the world from thousands of feet up in the air
Of all the books in the world, the best stories are found between the pages of a passport
A mile of road will take you a mile. A mile of runway will take you anywhere
It's only when you're flying above it that you realize how incredible the Earth really is
If we were meant to stay in one place, we'd have roots instead of feet
Even at 35,000ft, I still feel right at home
You'll miss the best things if you keep your eyes shut
Up in the clouds on my way to unknown things
No one has ever collided with the sky
Wherever you go, go with all your heart
The world is big, and I want to have a good look at it before it gets dark
Life is short but the skies are wide
Every cloud has a silver lining
Airplane Quotes For Instagram Captions
"For once you have tasted flight you will walk the Earth with your eyes turned skywards, for there you have been and there you will long to return." – Leonardo da Vinci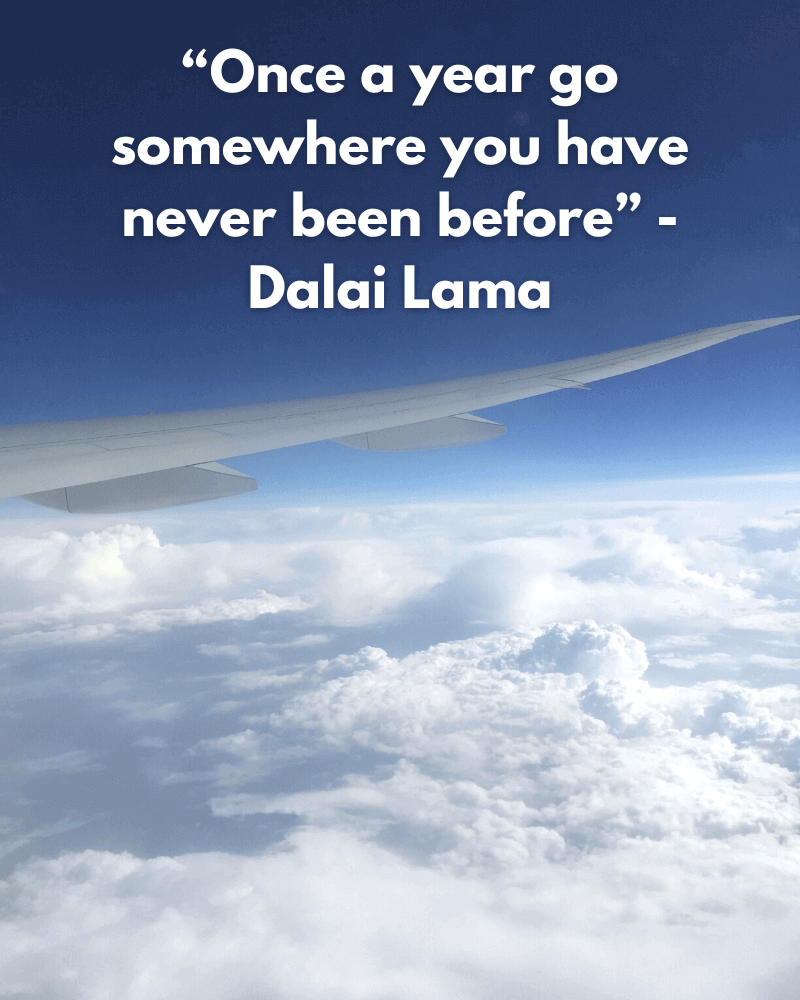 "I feel like I could literally do anything and be anyone whenever I'm sat on that runway waiting for the flight to take off." – Traveller's Elixir
"Once a year go somewhere you have never been before" – Dalai Lama
"I love the sky, it really makes me feel at home." – Traveller's Elixir
"Let us see how high we can fly before the sun melts the wax in our wings." – E.O. Wilson
"That's the thing about flying: You could talk to someone for hours and never even know his name, share your deepest secrets and then never see them again." – Jennifer E. Smith
"What good are wings without the courage to fly?" – Atticus
"Anything is possible and flying really does prove that." – Traveller's Elixir
"Can we pretend that airplanes in the night sky are like shooting stars?" – 'Airplanes', B.o.B
"Taking flights is like therapy to me. I instantly forget everything and everything that's weighing me down." – Traveller's Elixir
"'What if I fall?' 'Oh, but my darling, what if you fly?'" – Erin Hanson and Winnie the Pooh
"I never get tired of the blue sky." – Vincent van Gogh
"The reason birds can fly and we can't is simply because they have perfect faith, for to have faith is to have wings." – J.M. Barrie
"I get such a sense of adventure whenever I'm in the sky. Ready for new sights, tastes, smells and sounds." – Traveller's Elixir
"Flying starts from the ground. The more grounded you are, the higher you fly." – J.R. Rim
"The bad news is time flies. The good news is you're the pilot."  – Michael Altshuler
"In the clouds, that's where I'm meant to be." – Traveller's Elixir
"I read somewhere that flying is like throwing your soul into the heavens and racing to catch it as it falls." – Linda Howard
"Aviation is proof that given the will, we have the capacity to achieve the impossible." – Edward Vernon Richenbacher
"Wings are like dreams. Before each flight, a bird takes a small jump, a leap of faith, believing that its wings will work. That jump can only be made with rock solid feet." – J.R. Rim
"I adore sitting on airplanes and thinking about all the adventures I'm about to have!" – Traveller's Elixir
"Hold fast to dreams, for if dreams die, life is a broken-winged bird that cannot fly." – Langston Hughes
"This is love: to fly toward a secret sky, to cause a hundred veils to fall each moment. First to let go of life. Finally, to take a step without feet." – Rumi
---
And that's it!
Don't forget to follow me on Instagram (@travellerselixir) and tag me in your photo so I can share it.
If you liked these flying captions for Instagram then you'll probably love my list of the best sunset Instagram captions too.
Related Posts: